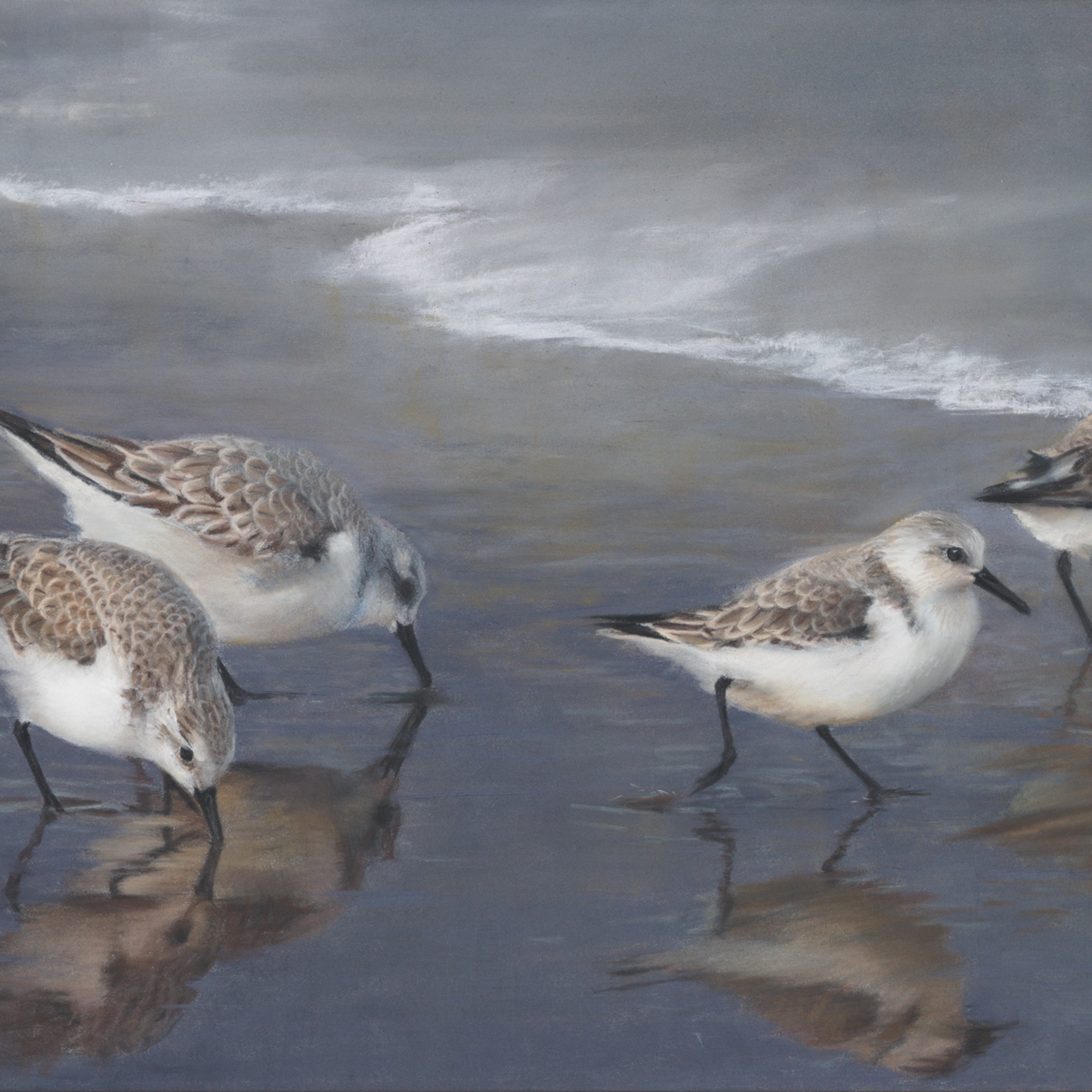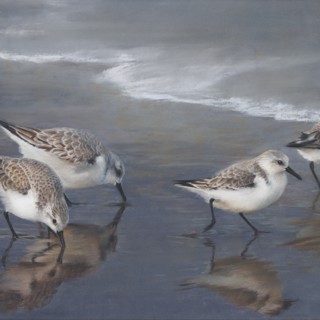 New Hampshire artist Anne McGrory received her BFA from Rhode Island School of Design in Illustration. With a life-long love of nature and the outdoors, her paintings in pastel and oil focus on still life, birds, collected natural objects and New England landscapes.
McGrory's paintings of birds, feathers, shells and florals are sometimes created by combining either her medium of pastels or oils with genuine gold leaf. This is a lengthy process of drawing and painting multiple layers, applying gold leaf to the background, then adding additional layers of detail, glazing and sometimes antiquing to finish the piece. A good deal of time is spent outdoors collecting the reference material for these paintings. She spends countless hours observing, sketching and photographing the birds, flowers (usually grown in her own yard), found feathers, shells, insects and butterflies, or even an interesting tree branch for the works she creates. Friends and family are always stopping by with precious new finds for her collection.
Anne McGrory is a Master Pastelist member of The Pastel Society of America, a juried artist member of the Salmagundi Club and the International Guild of Realism.
McGrory's work has been included in many national and international shows including multiple exhibits at The Butler Institute of Contemporary Art, The Pastel Society of America's annual exhibit at The National Arts Club, Art Renewal Center's Annual ARC Salon, and both Blossom -Art of Flowers I & II, an international competition followed by a two-year national museum exhibit and tour. Her many awards have included, second place for landscape in Art Renewal's 10th annual ARC Salon and first place for still life in The Pastel Journal 12th Annual Pastel 100 Competition. McGrory's work has been featured in many publications and most recently her painting "Tree Peonies & Brass" was chosen for the cover of the new pastel book "Pure Pastel", published in April 2019.
Read More
Click on the paintings to enlarge