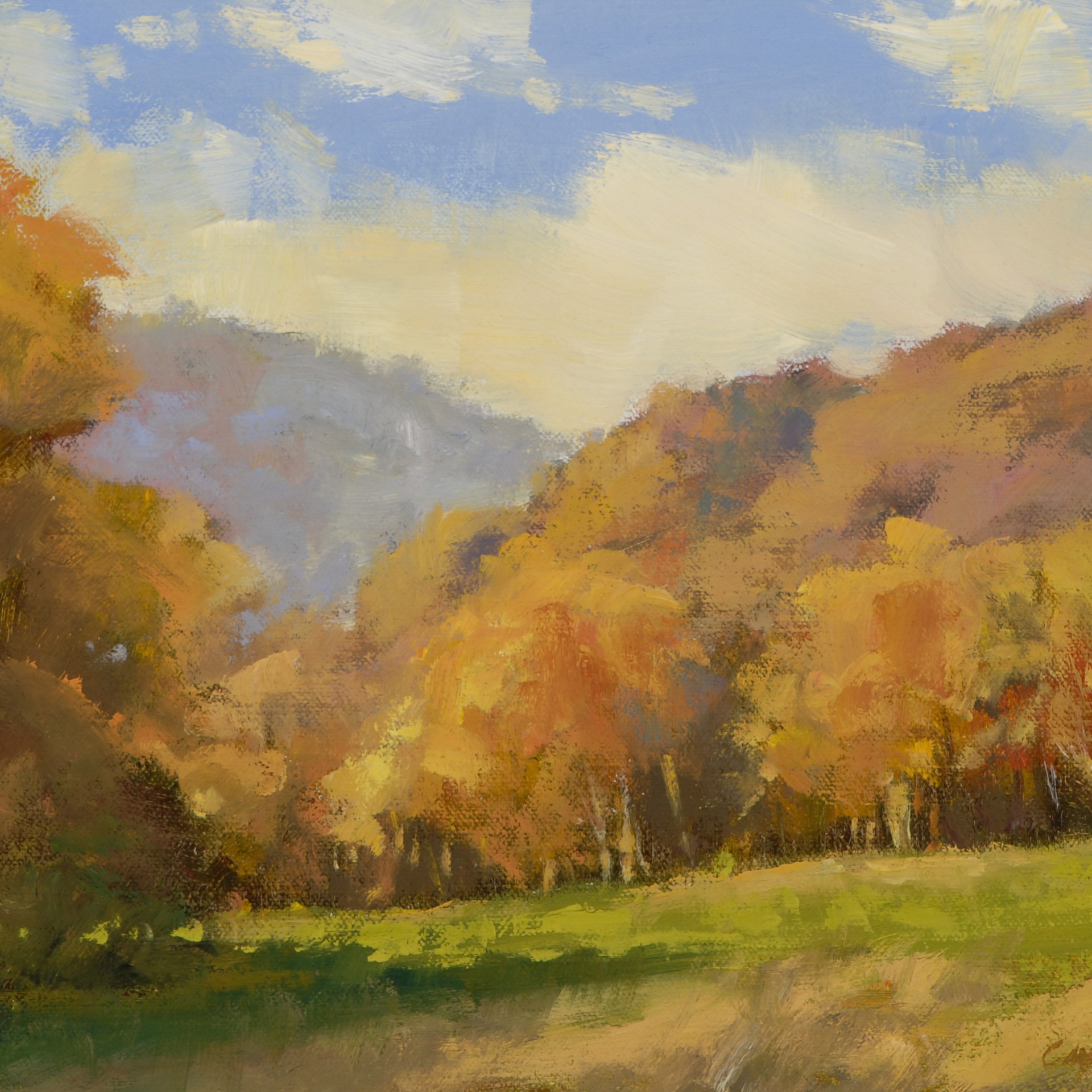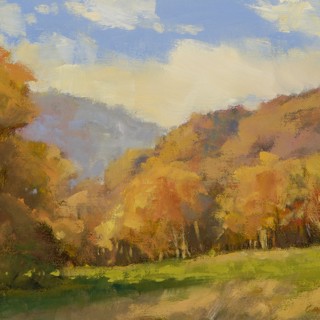 Carolyn Walton paints in oil and acrylic, capturing the landscapes and architecture of the Northeast and Europe. She is particularly inspired by rural areas and coastal waters. She is well-known for her interpretation of farm land and hay bales and her coastal paintings have a devoted following. Carolyn's work focuses on the light in the landscape. Her style is painterly with lively brushwork, emphasizing an atmospheric use of light. She paints both en plein air and in her studio in Deer Isle.
Having exhibited regularly in juried shows as well as invitational and solo shows, Carolyn has received numerous awards. National awards include the RAI Award in 2009, NY Art Student's League Award in 2005 and the Van Steen Award in 2003 - all three at the prestigious Hudson Valley Art Association National Exhibit (NY); and the Award of Merit at the national exhibition "Impressions of New England" at the Bennington Center for the Arts. Walton was selected for inclusion in the book 100 Artists of New England (Ashley Rooney, February 2011). In 2017, Carolyn was selected to be part of "The Lester Stevens Group" to commemorate this famous Cape Anne artist – she was the only female artist in the group of 15 artists which included T.M. Nicholas, Stapleton Kearns, Harley Bartlett, and other well-known contemporary artists.
Carolyn Walton's paintings have been juried into prominent national exhibitions including the Salon International (International Museum of Contemporary Masters, TX); Academic Artists (MA); Hilton Head Arts League (SC); Hudson Valley Artists Association (NY) and the Salmagundi Club (NYC). International Artist magazine named Walton a top 10 finalist in its competition "Seascapes, Rivers & Lakes." Walton is a juried member of Oil Painters of America and an elected member of the Hudson Valley Arts Association, and a member of the Deer Isle Artists Association.
Over the years, she has had a number of corporate commissions including cover paintings for the Vermont Marathon. More than a thousand of her paintings are in corporate and private collections worldwide.
Carolyn grew up in Princeton, NJ and received her BA from Mount Holyoke College, MA. She has studied painting with nationally-recognized artists, including Marc Hanson, Ned Mueller and the acclaimed Plein Air Painters of America. She has taught painting workshops since 2002.
Carolyn now lives in Deer Isle, on the coast of Maine, where she has her studio. She has lived in a number of places including Vermont; New York; Freeport, Maine and Owls Head, Maine. Her work is represented by several galleries since 1999, including Susan Powell Fine Art, Madison, Connecticut since 2004.
Read More
Click on the paintings to enlarge