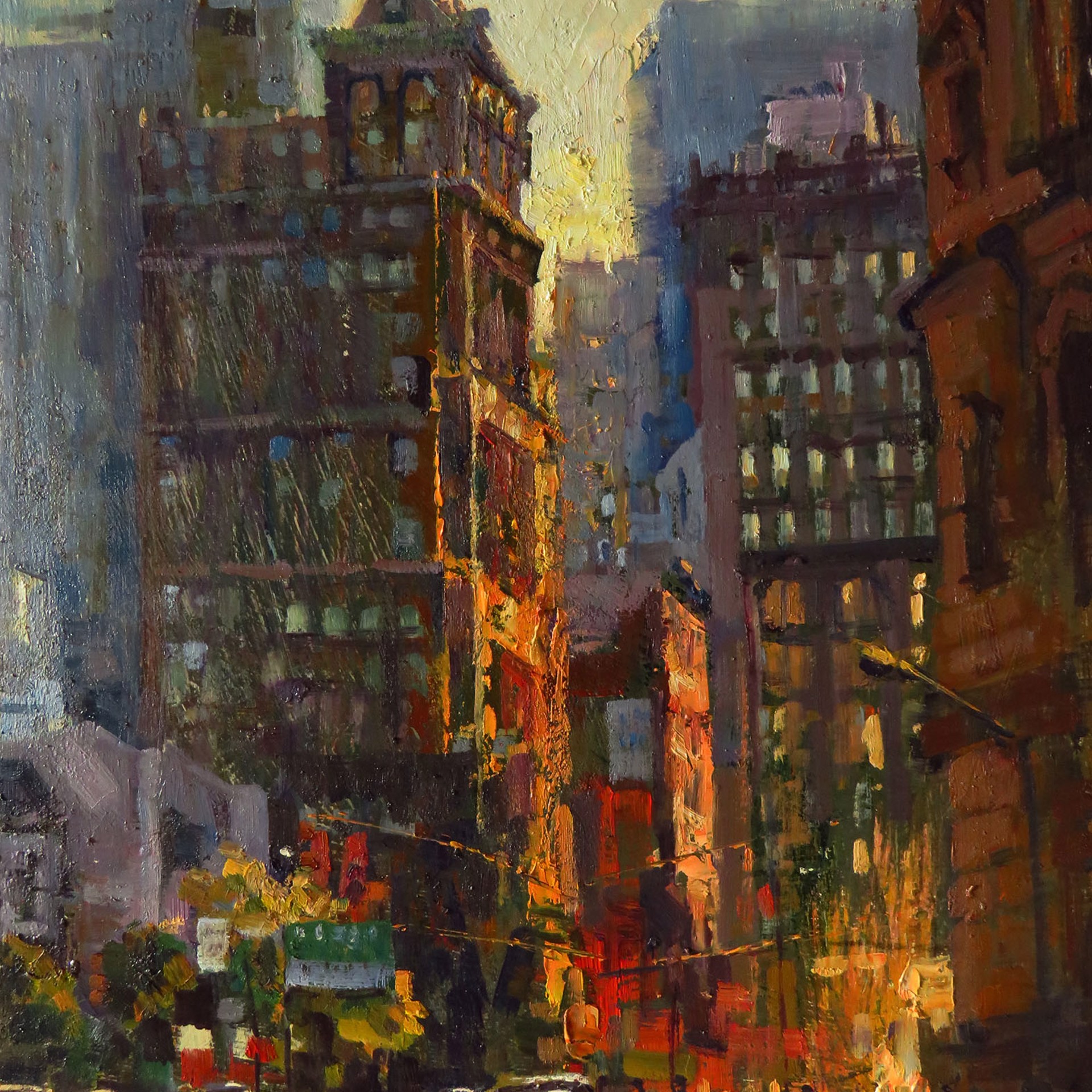 Christopher Zhang received a BFA in 1984 from East China University and MFA at Rhode Island College in 1993. Christopher has served as a visiting professor at the University of Connecticut, Harvard University, numerous museums and art associations, and has had solo exhibitions throughout the U.S. He has won numerous awards including a Gold Medal at the Salmagundi Club in 2022, and 3 First Place Prizes at the Lyme Art Association.
Memberships
Master Signature member of Oil Painters of America
Copley Master of Copley Society of Art, Boston, MA
Artist member of Salmagundi Club, NYC
Elected artist member of American Artists Professional League, NYC
Elected artist member of Connecticut Academy of Fine Art, board member 2010 - 2013.
Elected artist member of Lyme Art Association, Lyme, CT
Artist member of Academic Art Association, MA
Member of the Board of the Trustees of The Griffis International Art center since 2002
Major Awards
Gold Medal, Salmagundi Club, New York, 2022
First place, Lyme Art Association Elected Artist Show, 2022
Best in the show Academic Artists Association 71th Annual Exhibition, 2021
Impressionist Excellence, OPA 29th National Exhibition, 2020
Member's Choice Award, OPA 29th National Exhibition, 2020
Best in the Show Academic Artists Association 69th Annual Exhibition, 2019
First Place, Lyme Art Association Elected Artist Show, 2018
Bronze Award Winner, OPA 27th National Exhibition, 2018
Bronze Award Winner, OPA 26th National Exhibition, 2017
Figurative Award of Excellence, OPA 23rd National Exhibition, 2014
Figurative Award of Excellence, OPA Eastern Region Exhibition, 2014
Outstanding Work Prize, Salmagundi Club 130th Annual Exhibition New York, NY 2014
Best in Show, Academic Artists Association 62nd Annual Show, Springfield, MA 2012
Outstanding Work Prize, Salmagundi Club 127th Annual Exhibition, New York, NY 2010. The painting was selected for the permanent collection of the SCNY
Outstanding Work Prize, Salmagundi Club Fall Exhibition, New York, NY 2011
Best of Show, Connecticut Academy of Fine Art 99th Annual Show, Mystic, CT 2010
First Prize, Copley Society of Art Member Show Boston, MA 2009
Best of Show, Connecticut Academy of Fine Art 94th Annual Show, Slate Museum, CT 2006
First Prize, Copley Society of Art Member Show Boston, MA 2006
First Jurors' Choice, Copley Society of Art Spring Show, Boston, MA 2005
Publications
Christopher Zhang Paintings 2018
Images of Tibet 2002
Royal Bee 2000
Moon Festival 1998
Read More
Click on the paintings to enlarge