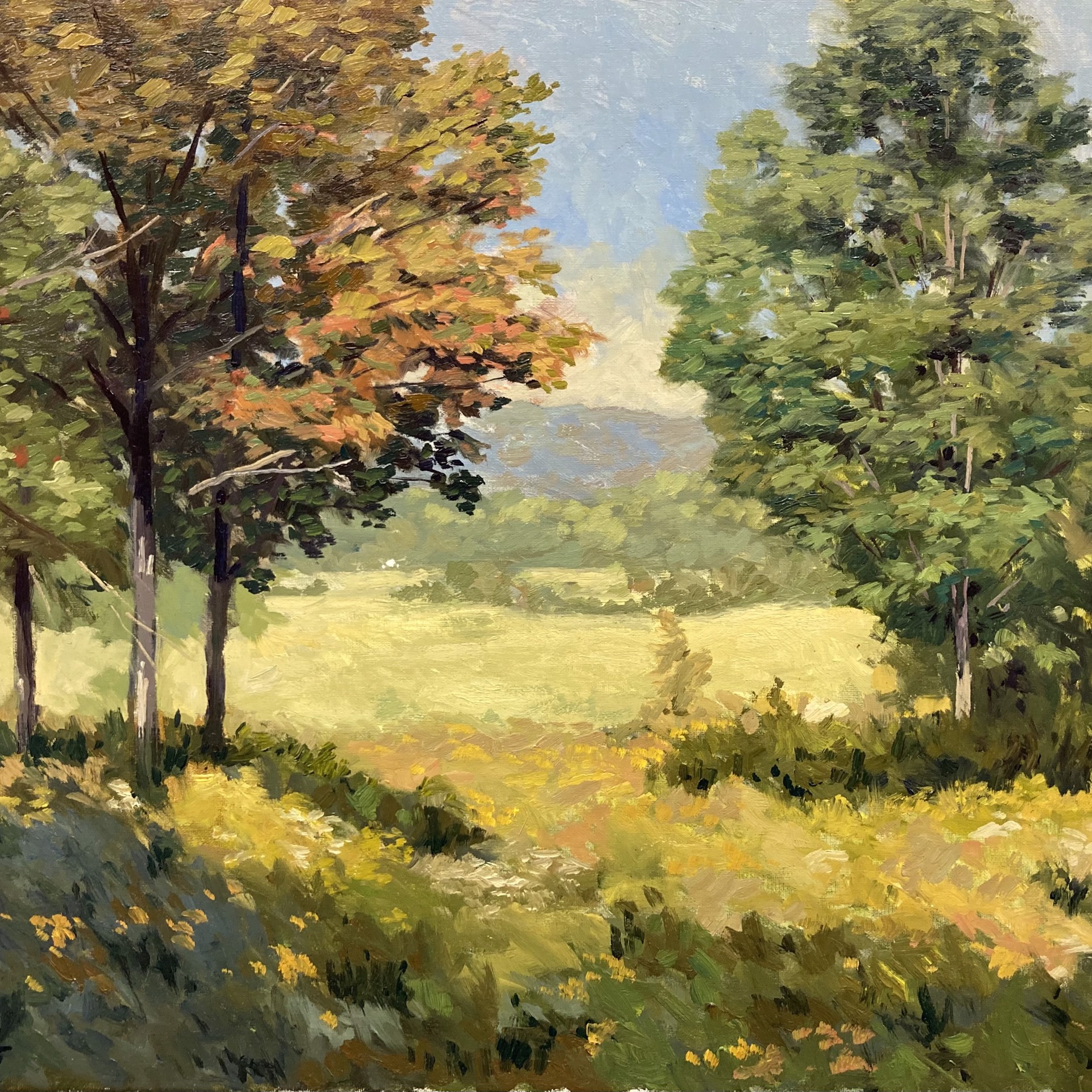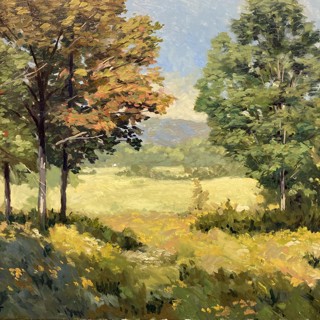 Harley Bartlett was born in 1959 near Pittsburgh, Pennsylvania. He was educated at the University of Pennsylvania (BA, 1981) and followed up with studies at The Pennsylvania Academy of the Fine Arts. (1984-85 year).
Bartlett has broad experience in the art world. He has exhibited his paintings in New England Galleries for over 30 years. His paintings may be found in many Rhode Island Institutions such as Rhode Island College, Bryant University, Women & Infants Hospital, Newport Hospital, Lady of Fatima, South County Hospital, as well as Aquidnick Land Trust, Kent County Hospital, Norman Bird Sanctuary Rhode Island Philharmonic School, the New England Institute of Technology, The Providence Art Club, The State of Rhode Island, The City of Providence, RI and the Town of Bristol, RI. He has been commissioned to create paintings for the Amica Insurance Company, the East Greenwich Yacht Club, the Warwick Country Club and the Harvard Club, as well as countless private commissions. He and his work have been featured in many articles in publications such as American Artist Magazine, Florida Architecture, Traditional Home Magazine, Home Gallery (R.I. and S.E, MA.) and recently Soundings Magazine. In 2018, he won the Alden Bryan Memorial Award for Landscape at the Guild of Boston Artist's annual members show, Best of Show at the Providence Art Club's Fall Member show, first prize at the Bryan Memorial Gallery's Land & Light & Water exhibit and in 2019, an award of merit at the Lyme Art Association's Waterworks show and in 2020, third place in the Providence Art Club's fall member show. His work has been juried into many of the International Marine Art Exhibitions at the Maritime Gallery at Mystic Seaport which recently closed. In 2010, he won the commission to paint the official portrait of Rhode Island governor Donald Carcieri, and in 2015 won the commission to paint the official portrait of past Providence, RI mayor, Buddy Cianci. In 2018, he painted the official portrait of Providence mayor Angel Travras and the outgoing president of the Providence Art Club, David DePatrillo and past president Anthony Carcieri. In 2019, he painted the portrait of Louis Giancola, the retiring CEO of South County Hospital. His portrait of Catholic Bishop Thomas Tobin may be found at the Diocese in Providence, RI. He has additionally painted portraits of notable CEO's, presidents and Headmasters of many notable Rhode Island businesses and institutions.
He is a past president of The Providence Art Club (2003-07), one of the oldest art clubs in the United States and has additionally served as a board member and secretary. In 2020, he was elected to serve as president of the Lyme Art Association, where has also served as a board member and is an Elected Artist. In 2015, he was voted an Elected Member at The Guild of Boston Artists and currently serves on the board. He's an Artist Member at the Rockport Art Association. He is a past member of the Copley society, National Society of Mural Painters (defunct) and the New England Plein Air Painters. Harley Bartlett's paintings are known for their finely crafted compositions and subtle coloring. His brushwork and paint application is evocative of American and European paintings of the late 19th and early 20th centuries. As well as poetic landscape and coastal paintings, he delves into the allied fields of Sporting and Marine art. He also owns an art studio (Thomas Street Studios, Ltd. 1995-2008 & Bartlett Fine Art Ltd. 2008- present) and has had up to 7 artists under his employment. His studio has supplied Hospitality Design firms with paintings and murals both regionally and internationally. His handiwork may be found in State Houses such as Iowa, Utah, Michigan, and Rhode Island, and the House of Representative's wing of the U.S. Capitol Building. He has painted murals and decorative ornament in many Rhode Island Catholic churches. His company, Thomas Street Studios, Ltd. won an important Historic Restoration award for the work done at the Blessed Sacrament Church in Providence, RI. In 2017, he finished a decorative cycle of murals in St. Rocco's Church in Johnston, RI, which he began in 1999.
He has painted work for design firms that hang in prominent country clubs across the Northeast. He counts the Capital Grille (owned by the Darden family of restaurants, Orlando, FL.) as one of his long time clients having created paintings and murals for 45 locations across the United States since the 1990's. He has created the décor package for their new restaurant series The Capital Burger. His work may additionally be found in cruise ships owned by the Royal Caribbean Cruise Line. He has created work in many casinos such the Foxwoods Casino in Ledyard, CT. He has created work for nationally recognized design firms such as; Morris Nathanson Design, Niemitz Design Group, Jackson Creative Group and Judd Brown Design.
Read More
Click on the paintings to enlarge