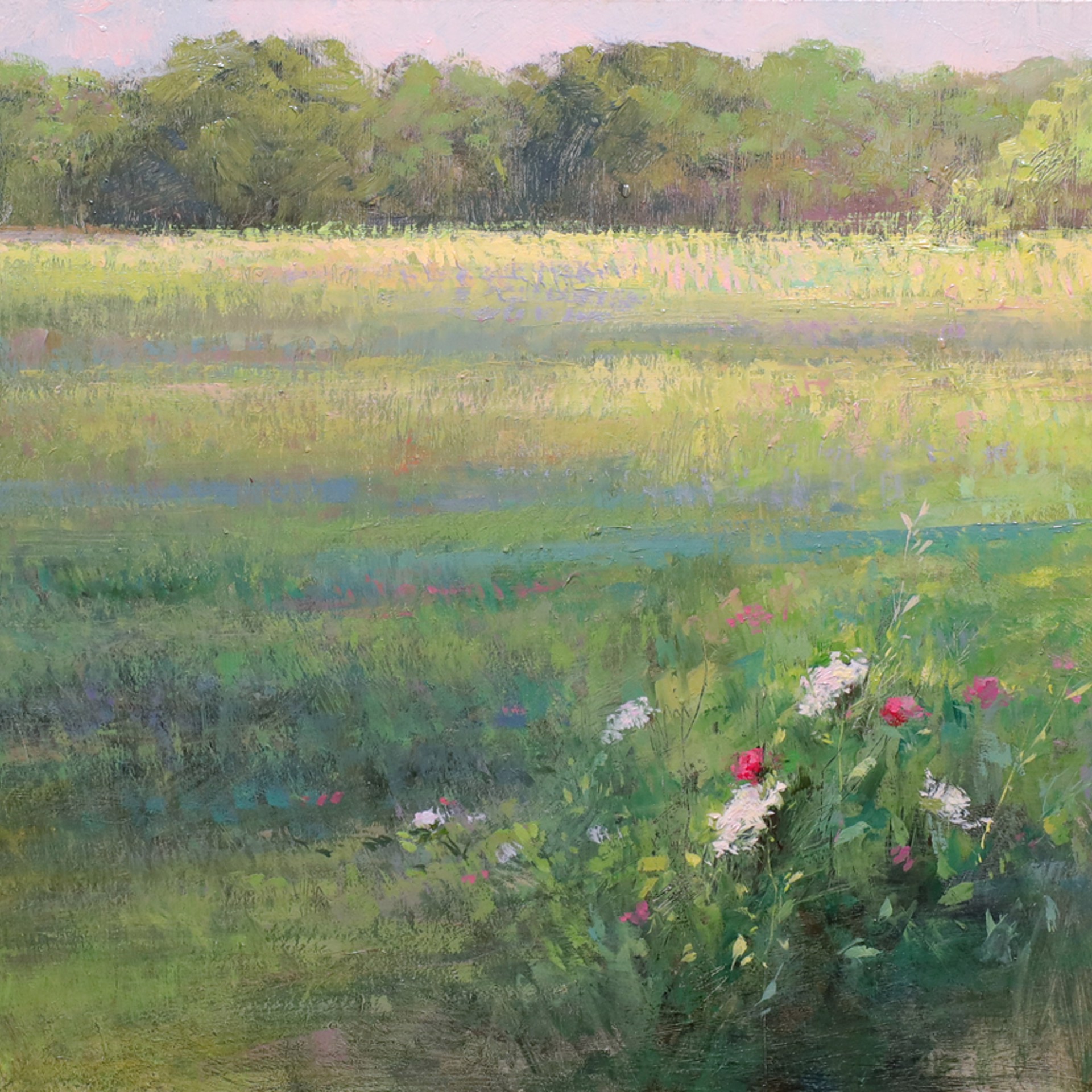 "The intention of Art is far more than purely aesthetic pleasures. It offers a way to explore the Infinite . . . a way to connect to the very essence of life . . . the very thing that makes us curious and sparks our imagination." —Swatland
Raised in an artistic family, Swatland's innate curiosity and passion for the sciences first led her to pursue training as an engineer. When presented with the choice of whether to accept a full scholarship for graduate school and develop equations to describe aviation aerodynamics on the quantum level, or pursue her first love of painting, she chose the path of the artist. She discovered it is the unbounded landscape to which she is most drawn, and that through the nourishment of imagination she is able to most directly explore and fulfill her life's calling.
Over the following 15 years, she sought out and apprenticed under a handful of living masters to deepen her knowledge of the craft. During this time, she played a central role in the expansion of Richard Schmid's seminal work, "Alla Prima - Everything I know about Painting," and authored its companion book, "Alla Prima II: COMPANION," which comprehensively explores the processes that go into the creation of paintings —from the fundamental chemistry of preparing grounds, to the alchemical nature of light.
Shortly after her book entered its second printing, she embarked on a 29-month solitary painting retreat, where she withdrew inward to reconnect with that spark which guided her to initially create, and bring into being a collection of paintings that had been living in her imagination. With her second collection 'Alchemy Visions' near completion, she re-opened her studio doors on June 11th of 2018, and began sharing insights into her experience and creative process. She credits this journey with a renewal of her sense of joy and gratitude for the opportunity to learn about and explore the world through that of a brush and palette.
Katie's paintings are in private and public collections around the world, including the permanent museum collection of the Mark Arts Foundation. Her work has been described as 'an intrinsic dance between reality and rêverie, approaching the canvas through means of discovery and imparting a sense of playful curiosity throughout a broad range of subject matter . . . gestural brushwork combine with areas of transparency, offset by passages of thick impasto paint, all intermingle in a symphony of lost and found edges.'
Exhibitions:
LA Art Show⏐Feb 2020
Catharine Lorillard Wolfe Art Club 123rd Annual Juried Exhibition⏐National Arts Club, NYC - Jan 7 - Jan 31 2020
The American Artists Professional League 91st Grand National Exhibition Salmagundi Club, NYC - Nov 11 - Nov 22, 2019
Awarded the Hudson Valley Art Association Award for 'Leif'
Allied Artists of America Juried Exhibition⏐Salmagundi Club, NYC - Aug 30 - Sept 15, 2019
Guild of Boston Artists 2019 New England Regional Juried Exhibition 'Fire'⏐Boston, MA - Aug 31 - September 28, 2019
Read More
Click on the paintings to enlarge