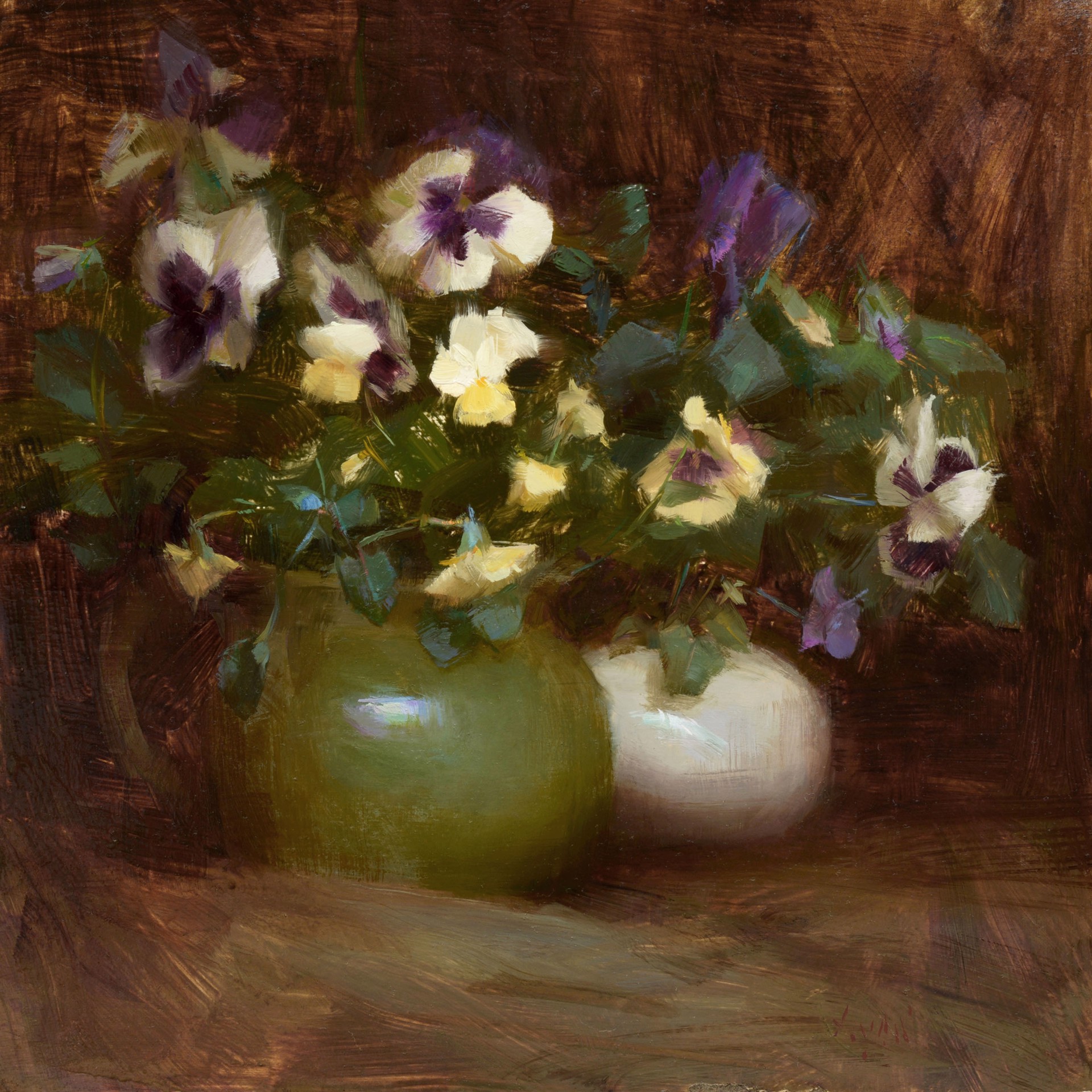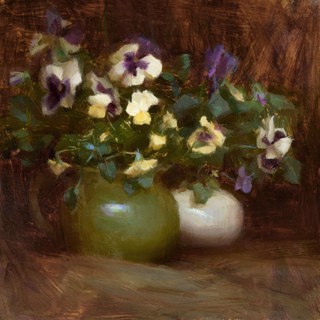 Susan Lyon grew up in Oak Park, Illinois. Her initial interest in art was sparked by a television show on Georgia O'Keefe. "I hadn't seen art like that before. Her work touched me emotionally and seemed so personal. I saw a television program on her life and that inspired me to take drawing classes." Lyon studied painting at the American Academy of Art in Chicago and was an active participant in Chicago's 100-year-old Palette and Chisel Club. It is there she first began exhibiting and selling her work; at twenty-three she was the youngest winner of the prestigious Gold Medal which she won two consecutive years in the annual Oil Painting show plus a third place in the Silver Medal Watercolor show.
Susan draws much inspiration from painters such as Zorn, Fechin, Sorolla, and Cecilia Beaux. Lyon's technique is to paint wet on wet to start and then wet on dry for her finishing touches. "My style is realistic with as much impressionistic color as possible. I like to combine wide brushes for sweeping strokes in the background with small, soft brushes for subtle details in my center of interest. What I hope to accomplish is to convey the whimsical beauty I see around me as well as to make the viewer smile when they look at my work. Even when I'm painting fairly traditional things, my greatest joy is figuring out original ways of setting up the most common of still life objects so that they appear dynamic.
Susan won a gold medal from Oil Painters of America, awards from the Portrait Society of America, and the Donald Teague Memorial Award for works on paper award at the Pix de West.
Read More
Click on the paintings to enlarge